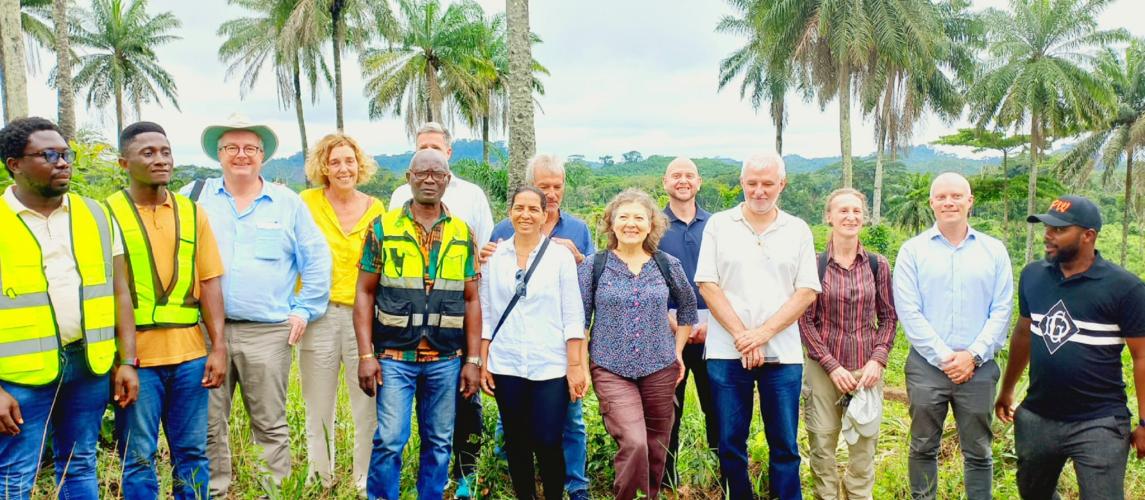 Joint EU Member States High-Level Delegation Visits Village Access Roads (VAR) in Bong County, Liberia
A Joint, High-Level Diplomatic Delegation comprising the Swedish Ambassador, German Ambassador, and the EU Mission today paid a special visit to Bong County as part of assessment of Liberia's Village Access Roads (VAR) supervised by the Ministry of Public Works through its Liberian-Swedish Feeder Roads Project 3.
Deemed a new phenomenon, the construction of village access roads comes on the heels of the exigent need to mitigate the suffering farmers face while transporting their produce to the market.
This year, other Diplomatic Missions mentioned supra, are considering the replication of efforts from the Swedish Government through the Embassy of Sweden in Monrovia by investing in the construction of several village access roads otherwise known as "track roads" across the country aimed at connecting hard-to-reach, remote villages to the feeder roads.