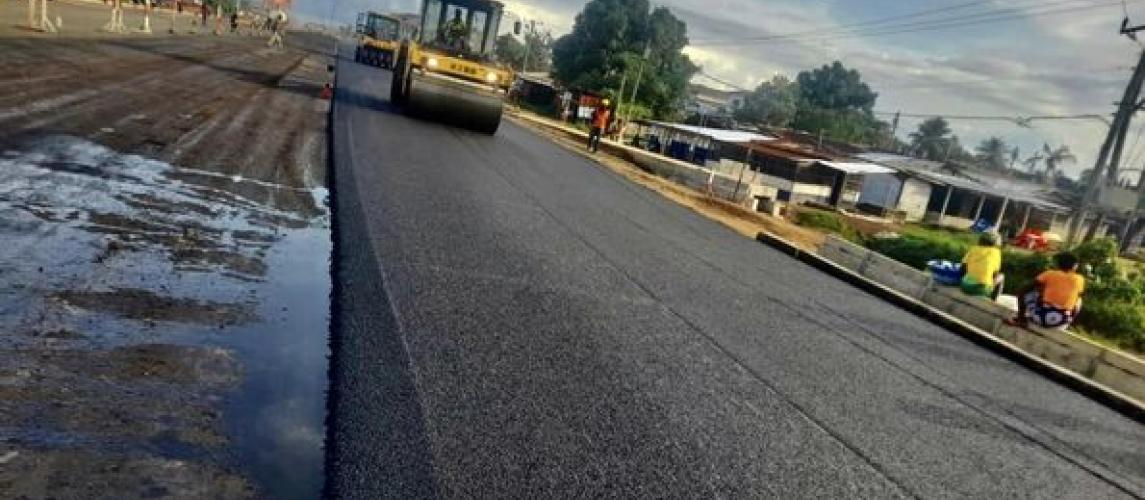 Pavement Begins on the Iconic RIA Road Project
What a watershed moment for Liberia's Sprouting Road Network! Asphalt Pavement on the 45 kilometers RIA ROAD has commenced, beginning with Lot 2. Lot 2 spans from ELWA JUNCTION towards Disco Hill in Margibi County. Pavement is currently being done from ELWA Junction towards the SKD Sports Complex.
It is expected that priming will continue in coming days up to King Gray, targeting 2 kilometers.
This is indeed iconic, and represents a monumental progress for the RIA ROAD Reconstruction and Expansion Project undertaken by the Government of Liberia under the leadership of President George Manneh Weah whose vision is to connect county capitals.
NOTE:Priming starts from the lefthand side from ELWA towards King Gray.