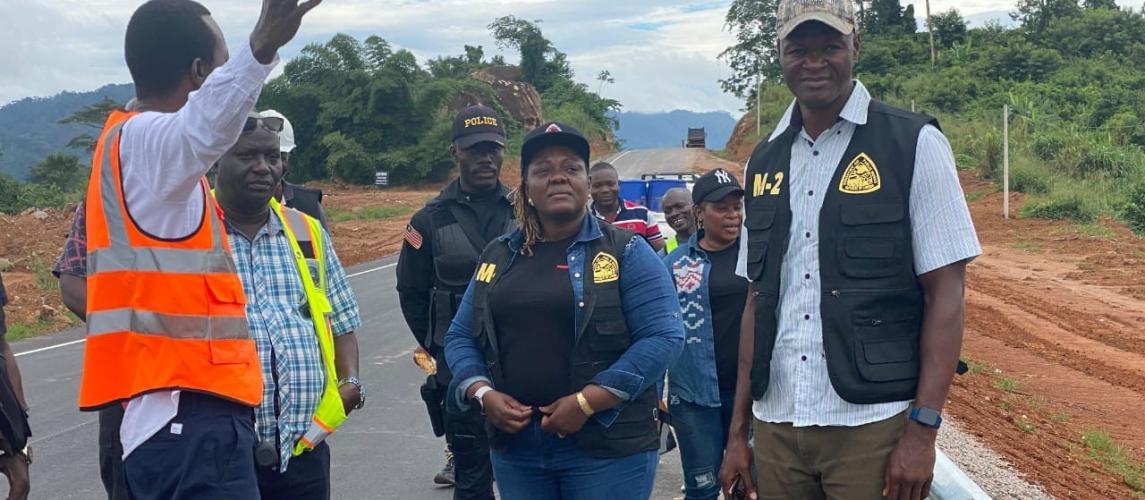 Ganta-Sanniquellie Road Dedication in Sight
Minister Ruth Coker-Collins and Delegation End Day One of Southeastern Tour, Featuring Nimba County in the Northeast |
Roads Connectivity persists as sine qua non to the Government of Liberia's Road Development and Transport Facilitation Programmes. Hence, the need to periodically inspect ongoing road projects can not be over-emphasized.
KEY HIGHLIGHTS:
■ Ganta - Sanniquellie ( 37.1 kilometers) awaits dedication, as major asphaltic pavement have been completed.
■ Groundbreaking for the Sanniquellie - Yekepa Road Project (30 kilometers) is underway, as Memorandum of Understanding between the Government of Liberia and Arcellor Mittal has advanced significantly
■ Sanniquellie - Louguatuo (47.1 kilometers) Road Project that connects Liberia to Ivory Coast has reached Karnplay City, with advanced structural works being done towards Gbeinta.